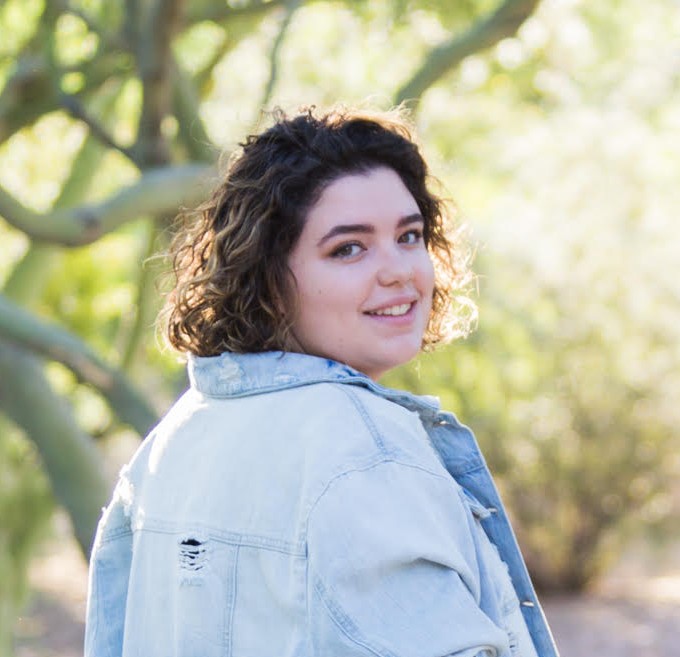 Tatiana Maria Corbitt is a 24-year old first-generation university graduate born and raised in the Sonoran Desert of Arizona. She earned her M.S. in Applied Biological Sciences from Arizona State University, where she also published her undergraduate Barrett, the Honors College thesis investigating the FAA's research and regulation of insulin-treated diabetic pilots. She is happy to report that a year following the publication of her thesis, the FAA lifted their unwarranted regulations of insulin-treated diabetic pilots. She continues to be passionate about the use of science in advocating for equal rights.
Tatiana began experiencing severe symptoms of Type 1 Narcolepsy in her Junior year of college. She managed to graduate but has since lost two jobs due to the severity of her symptoms despite trying a plethora of treatment and workplace accommodation options. She strives to be transparent in her struggles to reduce the amount of shame that people with Narcolepsy might feel due to their limitations.
After studying the benefits of Service Dogs in managing other disabilities and chronic illnesses, she raised and trained a German Shepherd from 8 weeks old to help manage some of her Narcolepsy symptoms. She hopes to pass on some of her knowledge to those interested in training their own Service Dogs, and impart tips and tricks on how she managed to do so with such a debilitating disease such as Narcolepsy.
Tatiana is a passionate artist and writer. She continually finds inspiration from the late and great Frida Kahlo, another disabled artist and activist. Tatiana admires the fiery passion that fueled the late Frida Kahlo to defy her own odds and continually finds comfort in her words and poignant imagery.
"I never painted dreams. I painted my own reality." – Frida Kahlo
Click here to read all of Tatiana's articles on Narcolepsy.Sleep-Disorders.net